Back pain is a broad subject with lots of various causes, so the exercises that we give would be tailored to a client's individual needs based on what we see in the client.
However, there are some general exercises that do help strengthen your back, help with pelvic stability and mobilise your back which all will help to reduce back pain or your chances of suffering it.
Below is a 25-minute video with exercises I do with you and talk through as we do them.
Step By Step Principles Are Important For Pilates Beginners
In our beginner/improver courses we go over these principles in detail. This is a great foundation course to start with or simply continue in as many do as the exercises are simple but effective and can be challenging from a strength perspective although kept at a basic level in complexity.  We have no more than 12 in our body control Pilates classes.
Our teachers are excellent at explaining the exercises in a basic way so easy for all to understand. It is vital the fundamentals are understood and you will definitely get this by coming to our classes. These classes are for men and women of all ages. We check any injuries or health issues before class so we can tailor the classes to your needs and adapt exercises as need be.
We run our beginner/improver classes Monday's 10:30am and Thursday's 09:30am
Rosa teaches these classes and has 16 years of experience as a Pilates teacher as well as previous medical knowledge as a Neuro Radiographer that she can draw from.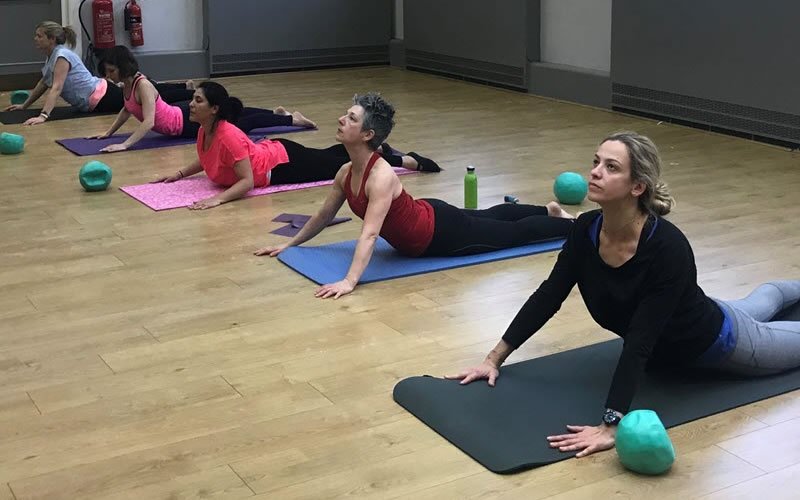 Drop in classes and full courses available. Classes are run as courses in sync with school term time.
Drop-in Hall class (Weybridge / West Byfleet) – £15/hr
Full Course (Weybridge) – £13/hr
Drop-in Hall class (Streatham Hill / Balham) – £17/hr
Full Course (Streatham Hill / Balham) – £15/hr
No more than 12 per class.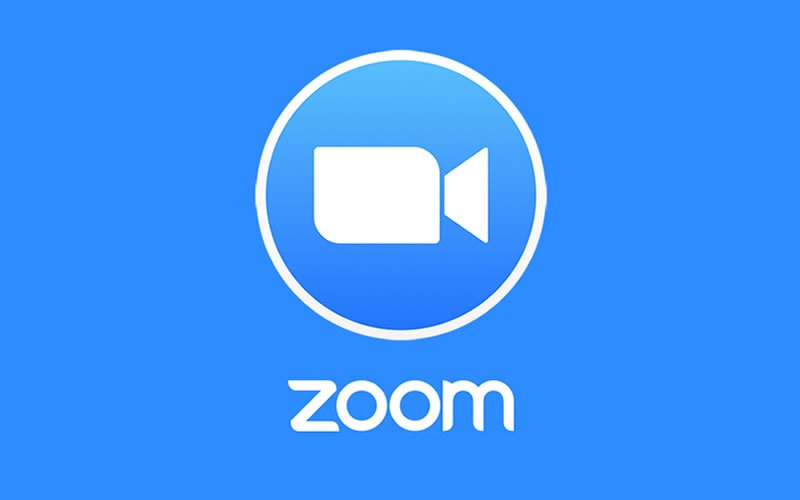 Online Zoom Pilates Lessons
Drop in classes and full courses available. Classes are run as courses in sync with school term time.
Drop-in Hall class – £12/hr
Full Course – £10/hr
No more than 12 per class.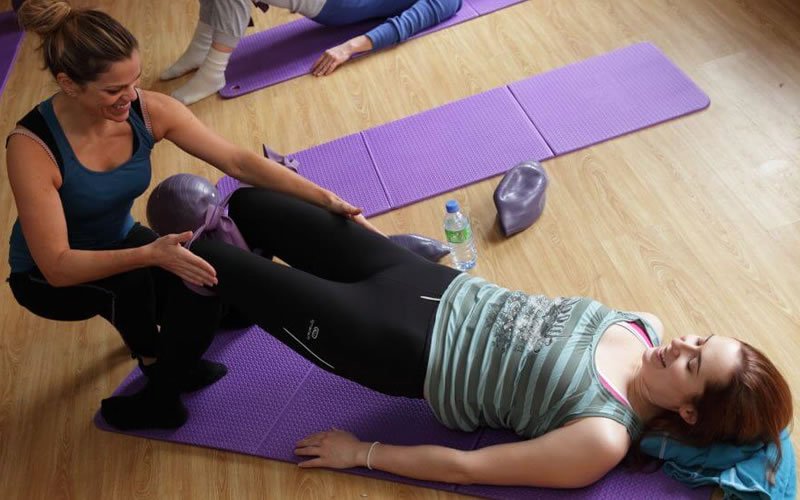 1:1 / 2:1 Private Pilates Sessions
Block of 5 - £65/hr - £325
Block of 10 -  £60/hr - £600
Intro trial session - £50/hr.
On Zoom Block of 5 - £50/hr - £250
On Zoom Block of 10 -  £50/hr - £500
In November 2019, I started one to one Pilates sessions with Rosa as part of my rehabilitation after a cycle v lorry accident (I was on the bike). I could not walk very well at the time, got dizzy frequently and had trouble even getting down to the floor. The sessions have helped me enormously. Rosa is patient, experienced and works around what I cannot physically do because of my injuries. I have made real progress and have an online session every week. My balance and co-ordination now
mean I only occasionally slip off the foam roller!
Incredibly, it has been 10 years since I started 1:1 Pilates with Rosa.   It so motivating to have a weekly 1:1 to keep me on track and to learn new exercises to do by myself regularly in between our Pilates sessions.   Rosa is a delightful, very encouraging and patient teacher.  With the pandemic and Rosa's move from London, we have been able to successfully carry on my lessons via zoom.   There are so many benefits from doing Pilates not least a huge improvement in strength and tone.   I can honestly say that it has made an enormous difference to my life.  I cannot recommend Rosa highly enough.
I've been practising Pilates with Rosa for seven years through my two pregnancies and other big life events. Her knowledge and methods have been invaluable to me. Her gentle adaptions and calm delivery are so relaxing. The classes keep my aches and pains away too. Even though she has moved out of Central London now we are still able to keep training on zoom. She is a very special teacher. 
I have been to many Pilates classes over the past 5 yrs, Rosa's classes are the best! as a Chiropractor I know how easy it is to cause injury due to incorrect technique. Rosa's knowledge is exceptional, she is very experienced and I feel very comfortable recommending her to all patients www.northcotechiropractic.co.uk
Rosa's sessions are challenging, imaginative and never boring – 2 hours just fly by! Rosa somehow manages to get the best out of everyone in the class and is attentive and caring, ensuring everyone achieves their individual fitness goals.
Rosa's Pilates classes really helped to keep me in shape and maintain my core strength throughout my pregnancy, which made getting back into shape afterwards a much easier and quicker process. I highly recommend Rosa's classes for anyone who wants to improve the way their body looks and feels.
Philip Hartley B.Ost, B.A.(Hons), Dip APNT
As an Osteopath working in a busy practice I fully appreciate the benefit of a strong, stable and flexible spine. Working with Rosa has definitely helped me protect my own back whilst helping others with theirs. Her attentive, intuitive approach has produced rapid and lasting benefits. I would thoroughly recommend Rosa to my patients for her professional attitude, knowledge base and hugely positive demeanour.