Hall – St James Church Weybridge – Thursday 130pm Pilates and Fascia Release -Spring Term 11week course starting 12th Jan.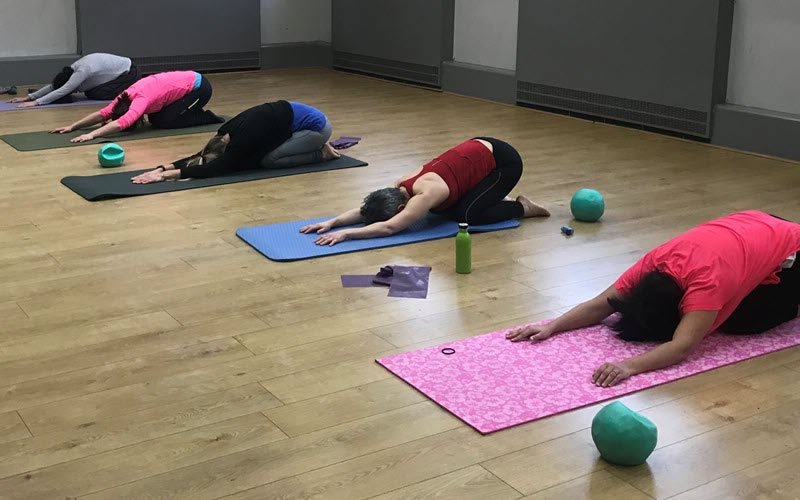 Course Location
St James Church Hall
12th Jan – 30th March 23 – 11 week course. No classes run half term w/c 13th Feb. £143 – £13/hr. Payment can be via Direct bank transfer or click card and pay via stripe.  Early Bird Discount – book before 4th Dec and get 10% discount. Refer a friend new to the course and get 10% discount each. Email Rosa for discount code.  Only one discount can be used at any time per person. We offer a make up option if you can't attend a class and give 12 hours notice you can make up the  class within the course at any other class running subject to space.  Also, once a course is running we also offer drop in option as well £15/hr.
Pilates and Fascia Release is a class for all of all ages. Fascia is a thin casing of connective tissue that surrounds and holds every  organ, blood vessel, bone and nerve fiber and muscle in place. When stressed it tightens up and when disfunction happens, due to  the sensitivity of fascia it can cause pain. So these stretches are really great combined with Pilates to prevent this and help you feeling stretched out, strong and calm in your mind. We combine breathing with the dynamic stretching and Pilates moves to facilitate the amazing results you will feel in  your body and mind.
Sorry, this event is expired and no longer available.